Salesforce Summer 2020 Release Features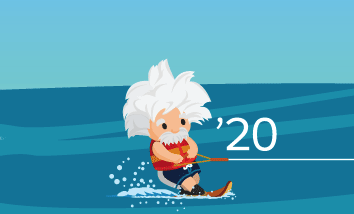 DYNAMIC FORMS:
With Dynamic Forms, you can migrate the fields and sections from your page layout into the Lightning App Builder as a component.
And then we can have seamless access of fields across apps.
===
EINSTEIN SEARCH:
We can use Einstein Search at no additional cost.
We can use natural language search feature for improved experience.
We will get improved recommended results on the mobile app.
===
IN REPORT SUBSCRIPTIONS USING CSV ATTACHMENT :
When any user will subscribe to a report, he will also find a new option to choose to receive results as a .csv file attachment.
This attachment will come along with the subscription email.
===
CPQ OBJECTS WILL BE NOW STANDARD:
In the past, CPQ-related objects were part of managed packaged.
Now they will be standard objects.
Examples of such objects :
ConsumptionRate
ProductConsumptionSchedule
===
RELEASE UPDATES IN SETUP :
With this feature, we can manage all new release updates related to our org.
In very easy way, we will be aware of pending actions, due actions, non urgent items in the better looking page.
===
INSTEIN VISION:
This helps to detect Text in images.
This is possible by using optical character recognition (OCR) models that checks alphanumeric text in an image with Einstein OCR.
This is helpful for business card scanning, digitizing the documents etc
===
ALERTS FOR BIG DEALS IN LIGHTNING :
We can now use Lightning Experience to set up automatic email notifications for such types of opportunities where deal amount is huge.
In the past, it was only available in Classic exp.
===
FULL VIEW OF RECORDS:
We will get now 2 record page views:
A.Ongoing view (which we are using since long)
–Also known as Grouped view
B.New view (which started from new release)
–Will be called as Full view.
Full view displays complete details and related lists on the same page, which is same like classic experience.
===
SPLIT VIEW:
We can now see a list view and a record side by side.
Previously it was very hard and time taking.
But now we can do this in on one screen.
No need to navigate back and forth between your list and your records.
=========================
From : Shekhar Gadewar. 
Salesforce Evangelist | Salesforce International Trainer | Salesforce Consultant | Salesforce Mentor