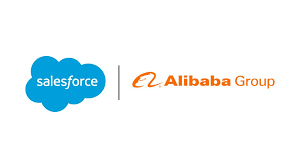 1.Like many other US based companies and big giants, even Salesforce was struggling since long to make some good business in Chinese market.
This is now a golden opportunity for Salesforce !
2.Alibaba will become the exclusive provider of Salesforce to customers in China, Hong Kong, Taiwan etc. Alibaba has huge market in these region, definitely Salesforce is going to have fabulous time in this part of Asia here after.
3.As per recent reports, approx 9-10% of revenue generated by Salesforce came from Asia, as compared to 20% from Europe and 70% from USA.
So Salesforce badly needed a buddy like Alibaba in Asia.
4.As per China government rule, all outside companies must work with local companies to process data they got from Chinese users. To overcome this hurdle, Salesforce-Alibaba deal is going to bring big relief for Salesforce.
5.Spending on public as well as private cloud infrastructure in China has reached to almost $11-12 billion dollars in 2018, this number shows Salesforce has huge potential in China market.
Moral : Salesforce has taken a fantastic decision by collaborating with Alibaba, which will yield huge revenue for it from Asian market.
=============================================================
                                        Written By:  Shekhar Gadewar
                                        Salesforce Consultant | International Trainer | Mentor